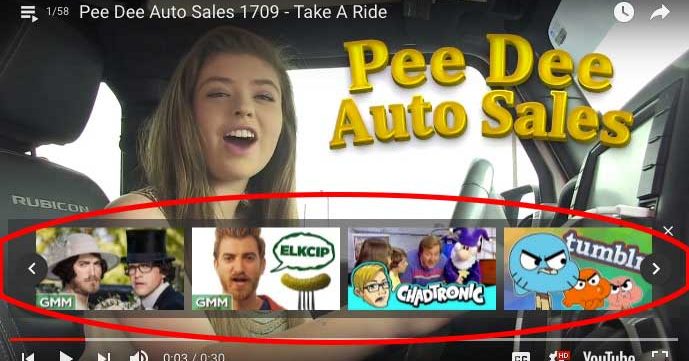 UPDATED 2/13/2018 – it now seems that all you need is the rel=0 to get rid of both the paused and end related videos.
UPDATE 4/11/2018 – BUT it does not work with simple WordPress embeds, i.e. those you enter with only the url address. You'll need to use the iframe embed code to be able to use rel=0.
Just caught this new "feature" that Youtube has rolled out. As I've posted before, you can turn off those annoying related videos that display when your embedded video finishes playing. But lately I've noticed another one they sneaked in. Now, if you pause an embedded video, a line of suggested videos will appear, possibly promoting a competitor or worse. Checking the official Youtube help page on parameters did not reveal a solution, but a little googling and I discovered that it was already dealt with. Here's yet another parameter to add to your embedded video to combat the suggested videos from appearing. Just add this: ytp-pause-overlay=0.
For example:
https://www.youtube.com/embed/IfdurVJd09Q?&rel=0&ytp-pause-overlay=0
One note, I haven't got it to work with a playlist yet. Oddly, using WordPress's auto formatting the video does not show the suggested videos when paused, even though I left it off the parameters, hmmmm. Could it just be an iframe thing?